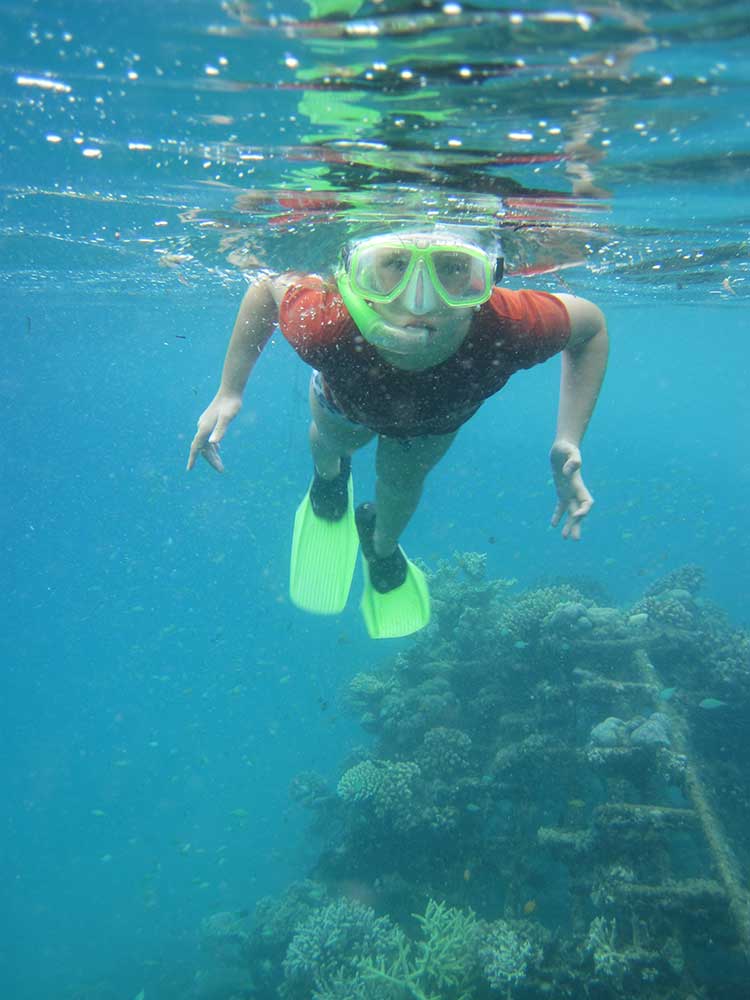 Pemuteran is the perfect place for snorkelling. It has warm, calm waters with coral reefs a mere 20 metres from the beach.
For snorkelling there is a good choice of sites with a wide diversity of aquatic life:
You can go from the beach for free anytime you like!
Or we can take you by boat to a couple of the reefs less than 10 minutes away in the bay, again times are flexible.
Or to Menjangan Island for the day.*
For the island our boats leave from the beach directly in front of our centre at 08:30 in the morning, take around an hour to get there where you have around 3hrs snorkelling with a rest/lunch in between before returning back at the centre around 3pm.
For this trip we require a minimum of 4 snorkellers so we can put you on the calendar to go and make up the party of we have other guests, but no guarantees.